When you install a metal roof on your home in Plano, chances are good that it will be the last roof you ever install.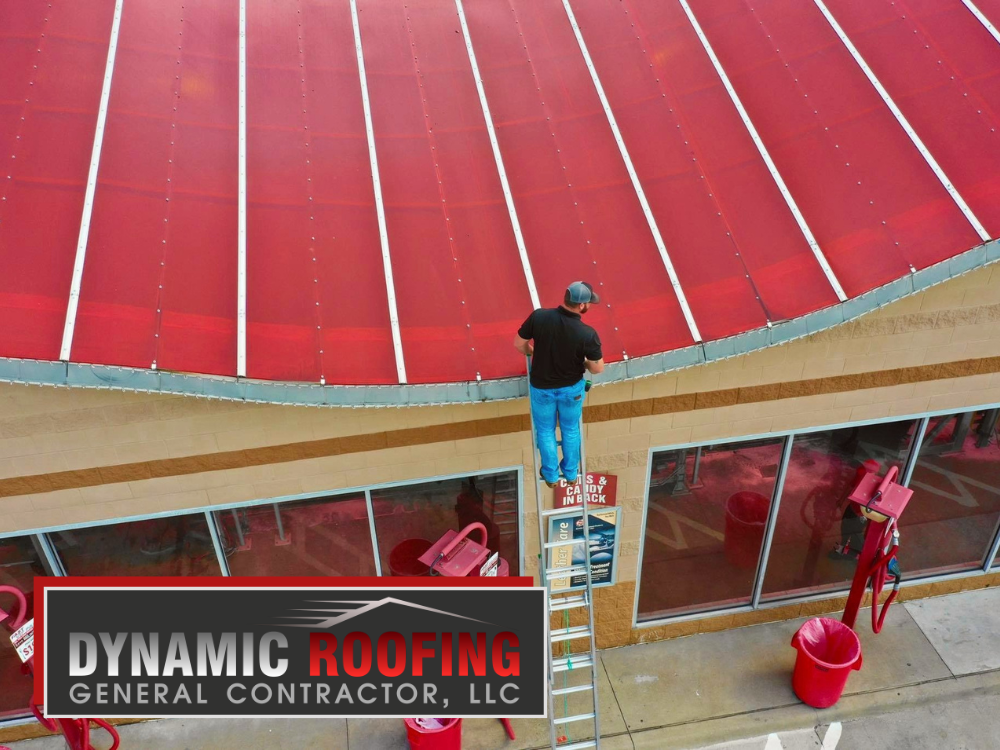 Metal roofs provide unmatched durability, lasting 2 to 3 times longer than asphalt shingles.
One of the benefits of metal roofing shingles is that they are designed to look like traditional materials such as asphalt shingles, clay tile, cedar shake, and slate, which means that the new roof on your home or business will look amazing.
Dynamic Roofing is a locally owned and operated professional roofing company for metal roofing in Plano TX and metal roofing in North Dallas that offers a wide variety of metal roofing styles and colors to match your home or business.
For both residential and commercial roofing systems, we offer the best roofing options, such as high quality galvanized steel roofing, standing seam metal roofs or corrugated metal roofs.
For your peace of mind, all new roofing systems at Dynamic Roofing are covered by roof damage insurance and our roofing contractors are always available for emergency roof repair services.          
We have some of the best roofing contractors of all roofing companies in North Dallas who, apart from quality roofing service, will also provide you with unmatched customer service. Any questions that you may have about your Greenville roofing repair and replacement process, will be promptly answered.   
If you're interested in replacing your current roof, you need metal roofing repair, or any other roofing services, call us at 1-855-242-9772 or click the button below to schedule a free roof inspection today. 
Benefits of Metal Roofing
Long-lasting investment: Although the initial cost for a metal roof is higher than most other roofing materials and residential roofing systems, you'll save money in the long run. A metal roof can last a lifetime, unlike an asphalt shingle roof which typically requires reroofing every 10 to 20 years.
Styles for every home: Metal roofing comes in a variety of styles, colors, and finishes, such as standing seam metal roofs or steel roofing. If you want the genuine look of slate, shake, tile or shingle, in a more durable solution, metal roofing in Plano may be a great option.
Energy efficient: Metal roofing reflects heat to reduce your heating and cooling needs year round, which means that its energy efficiency will lower your energy bills.
Long warranties: Most metal roofs come with a 30 to 50-year warranty, depending on the manufacturer. Give us a call at Dynamic Roofing to learn more about the metal roofing products we install in North Dallas and the warranties provided.
Common Misconceptions About Metal Roofs
Lightning: A metal roof does not increase the likelihood of lightning striking your home. Metal roofs aren't flammable or combustible and are therefore desirable roofing options to protect your home against severe weather.
Rust: Most metal roofs have a metallic coating that prevents rust from forming. Paint can be applied over the coating to provide the color you desire.
Noise:  It is commonly thought that a metal roof will be noisier than other types of roofing. When installed with proper sheathing, a metal roof can actually silence noise from rain and hail more than other roofing materials.
Dents: Most metal roof products are designed to withstand hail, high winds, and heavy snow, year after year. Metal roof systems have a 150-mph wind rating, which is equal to an F2 tornado.
Get a Free Estimate for Your Metal Roofing in North Dallas
The cost of your metal roof depends on the style of your commercial or residential roofing systems and your home's pitch. If you're interested in a metal roofing system, contact us to request a no-obligation consultation and we will provide you with a free inspection for your metal roof installation in Plano TX.
Trust the experts at Dynamic Roofing General Contractor LLC for all your roof repair and replacement, metal roof installation, and maintenance needs in North Dallas.
Request A Free Inspection Today