Trusted & Local Carrollton, TX Roofing Company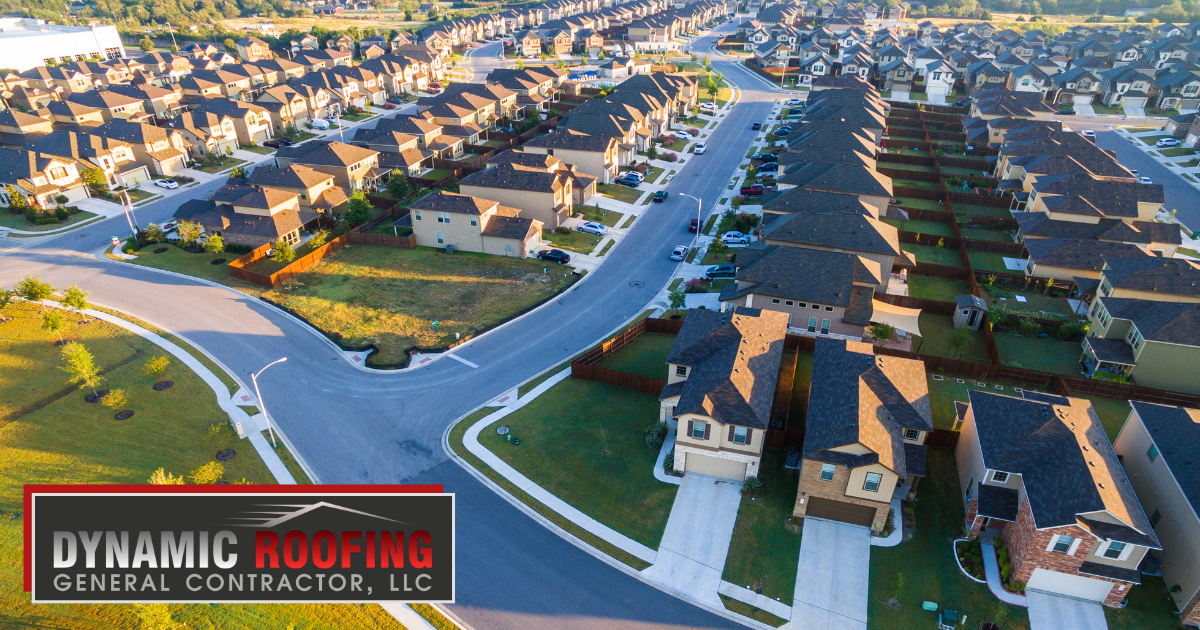 Dynamic Roofing General Contractor LLC is your Carrollton roofing company with over 10 years of experience in the area.
We understand the climate, aesthetics and needs of our Carrollton customers. Whether your property is residential or commercial, our roofing technicians know the best roof repair and roof installation techniques. We understand the area's weather changes, and we are able to provide our customers with durable and safe roof systems that will last for years to come.
Residential Roofing in Carrollton
Residential properties in Carrollton require roof shingles that can withstand the unpredictable Texas weather. As a GAF Master Elite roofer, each of our available roofing products comes with a long-lasting guarantee.
Whether you need roof repairs or roof replacement, we can ensure that your roofing system stays safe and secure through the storms, wind, and heat of Carrollton.
Commercial Roofing in Carrollton
Commercial structures in Carrollton face the same uncanny weather. Dynamic Roofing General Contractor LLC is experienced in commercial roofing and we can provide customers with reliable products and services.
When you want peace of mind in the stability and quality of your roof system, allow Dynamic Roofing General Contractor LLC to help.
Types of Roofing Services Dynamic Roofing Offers in Carrollton
These are a few of the roofing services Dynamic Roofing offers in Carrollton:
Emergency roof repair
Hail damage repair
Ridge vents and ventilation
Roof inspection
Roof replacement
Wood rot repair
Commercial roofing
Free estimates on roof inspection and roof installation!
Here's a closer look at each.
Request A Free, No Obligation Roof Inspection
Emergency Roof Repairs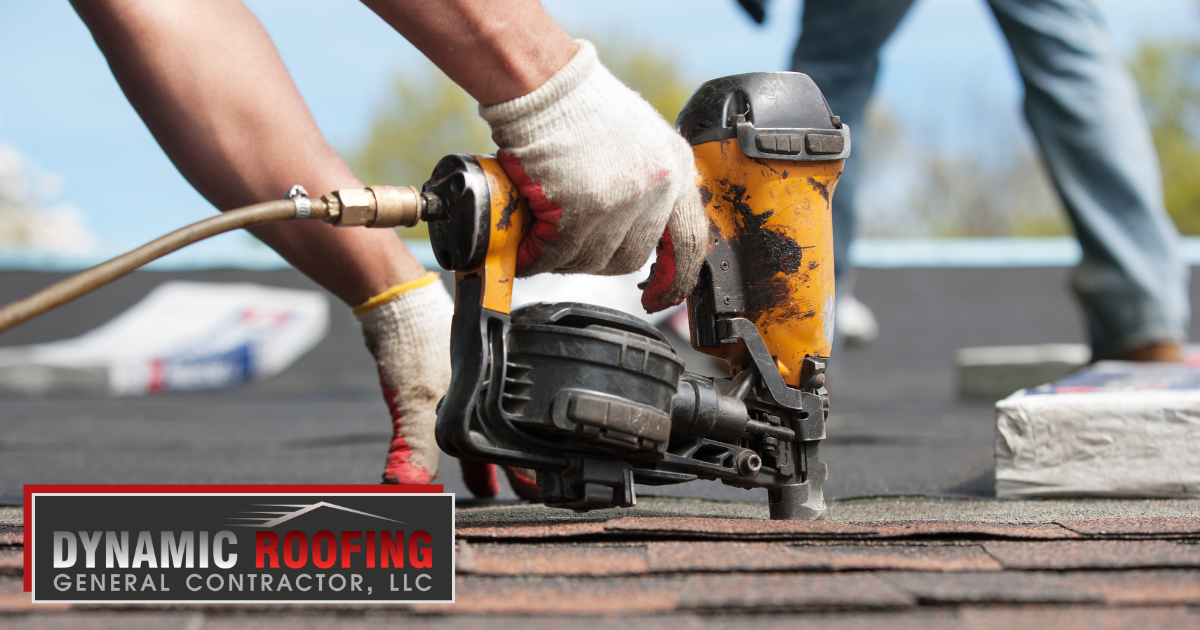 Roof damage can occur at any time, and it's essential to address issues promptly to prevent further damage to your property. At Dynamic Roofing General Contractor LLC, we offer emergency roof repair services to our clients, providing prompt and professional solutions to keep your home or business safe and secure.
Hail and Storm Damage Repair
Hail and storms can cause significant damage to your roof, leading to leaks and other issues. We specialize in hail and storm damage repair, restoring your roof to its pre-damage condition with high-quality materials and expert craftsmanship.
Related: Locate Recent Hail Storms Near You
Ridge Vents and Ventilation
Proper ventilation is essential for maintaining the health and safety of your home or business. At Dynamic Roofing, we offer ridge vents and ventilation services to improve the airflow in your attic and prevent moisture buildup that can lead to issues such as mold growth and rotting wood.
Roof Inspections
Regular roof inspections are essential for catching issues before they become more severe. We offer free roof inspections to our clients in Carrollton, providing you with a comprehensive assessment of the condition of your roof and recommendations for repairs or replacement.
Wood Rot Repair
Wood rot is a common issue that can occur in areas of your roof where moisture is present. At Dynamic Roofing, we offer wood rot repair services, removing damaged wood and replacing it with high-quality materials that will help to prevent future rot.
Complete Roof Replacement
If your Carrollton roof has sustained significant damage or has reached the end of its lifespan, a complete roof replacement may be necessary. We specialize in complete roof replacements, providing our clients with high-quality materials and expert installation to ensure the safety and stability of their roofing system.
Free Estimates
At Dynamic Roofing General Contractor LLC, we believe in providing our clients with reliable and professional service at a fair price. That's why we offer free roof inspections and free estimates, allowing you to make informed decisions about your roofing needs without any hidden costs or surprises.
Why Choose Dynamic Roofing in Carrollton, Texas?
Here are a few reasons to choose Dynamic Roofing for your roofing needs:
Experience and expertise: We have been providing roofing services since 2006, and our team of experienced roofers is trained in the best roofing techniques. We work with a variety of roofing materials including asphalt, tile, slate, and even solar shingles.
Quality materials and techniques: We use only the highest quality materials and techniques to ensure that your new roofing system is durable and effective. We understand the unique needs of Carrollton roofs and are committed to providing our clients with safe, reliable and efficient roofing systems.
Personalized service: We work closely with our clients to understand their needs and provide personalized service that meets their specific requirements. We will work with you to determine the best solution for your property, taking into account factors such as the size of your roof, the type of roofing material used and your budget.
Licensed and insured: We are a licensed and insured commercial roofing contractor, which means that you can trust us to provide reliable and professional service. We take pride in our work and are committed to ensuring that our clients are satisfied with the results.
Guaranteed workmanship: We stand behind our work and offer a warranty on all our roofing services. You can be confident that the work we do will be done right the first time, and we'll be there to address any issues that may arise after the project is completed.
Ready to Talk to A Professional Carrollton, TX Roofing Company?
Don't let a damaged roof compromise the safety and integrity of your home or business in Carrollton, Texas. Dynamic Roofing offers expert roofing services, including new roof installations and repairs. Our Carrollton, TX Roofing Company will assess the condition of your roof and provide you with recommendations for repairs or replacement. Contact us today to schedule a free estimate and take the first step toward a safe and secure roofing system.
Request A Free, No Obligation Roof Inspection