Request A Free Inspection Today
Common Questions About Solar Shingles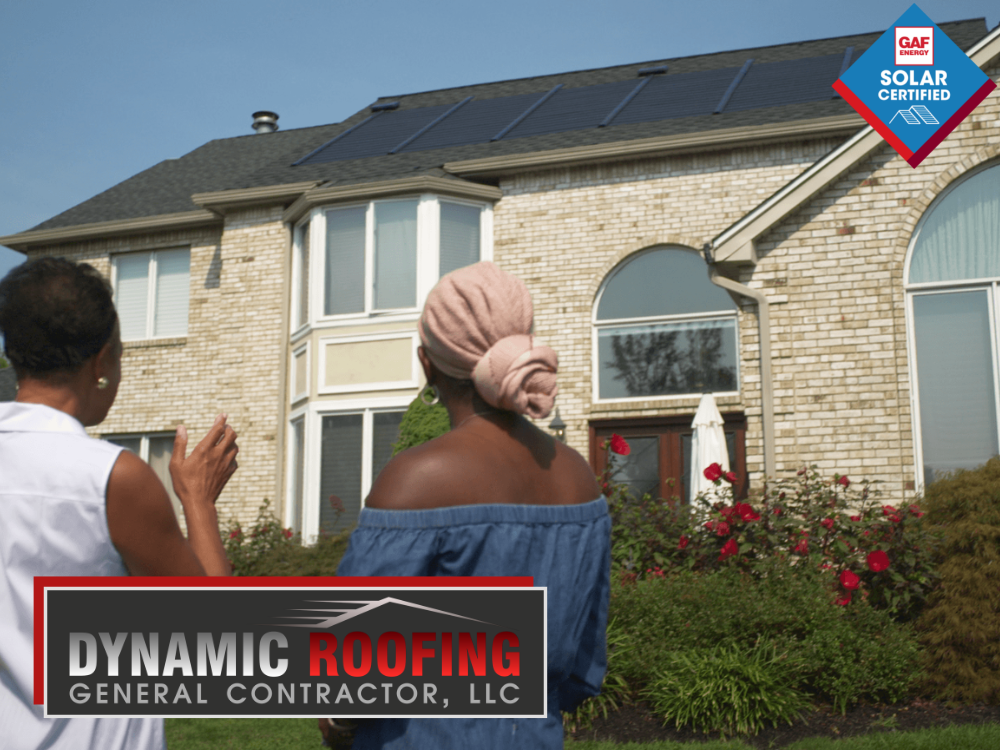 "Check out the following frequently asked questions about solar shingles. If you don't see the answer to your question here, please call our office. One of our experts will be happy to answer your questions and ensure that you can make the best possible decision about installing solar shingles on your home or business.
Will They Increase My Property Value?
Yes, solar shingles can increase the value of your property. By improving the energy efficiency of your home, you are making a valuable investment that will benefit you for many years to come. In addition, solar shingles are an attractive feature that can increase the curb appeal of your home, making it more desirable to potential buyers.
Do Solar Shingles Help Homeowners Save Money?
Yes, solar shingles can help homeowners save money by reducing their reliance on grid electricity. By generating your own power, you will lower your energy bills and become more energy independent. This can be especially beneficial for those who live in areas where electricity prices are high.
Do I Get a Tax Credit After I Have Solar Shingles Installed This Year?
Yes! When you install solar shingles, you may be eligible for federal tax credits that can help offset the cost of your investment. The federal government offers a tax credit of 26% of the cost of your solar panel installation, including the cost of the solar shingles and their installation. This tax credit is available to homeowners who install solar panels or solar shingles on their homes through December 31, 2023, and it's designed to help make going solar more affordable for homeowners.
In Texas, you may be eligible for a state rebate or a property tax exemption. To find out if you're eligible for these state-level tax credits or incentives, it's best to contact a GAF-certified roofing contractor, like Dynamic Roofing, who can help you understand the specific incentives available in your area.
When you have solar shingles installed by a GAF-certified roofing contractor, like Dynamic Roofing, you'll not only enjoy the benefits of clean, renewable energy, but you'll also get peace of mind knowing that you're making a smart investment that will pay off for years to come.
Common Myths About Solar Power, Solar Panels and Solar Shingles
Check out the following common myths (and the real truth) about solar power, panels and shingles in the following sections.
Solar Myth #1: Solar shingles are too expensive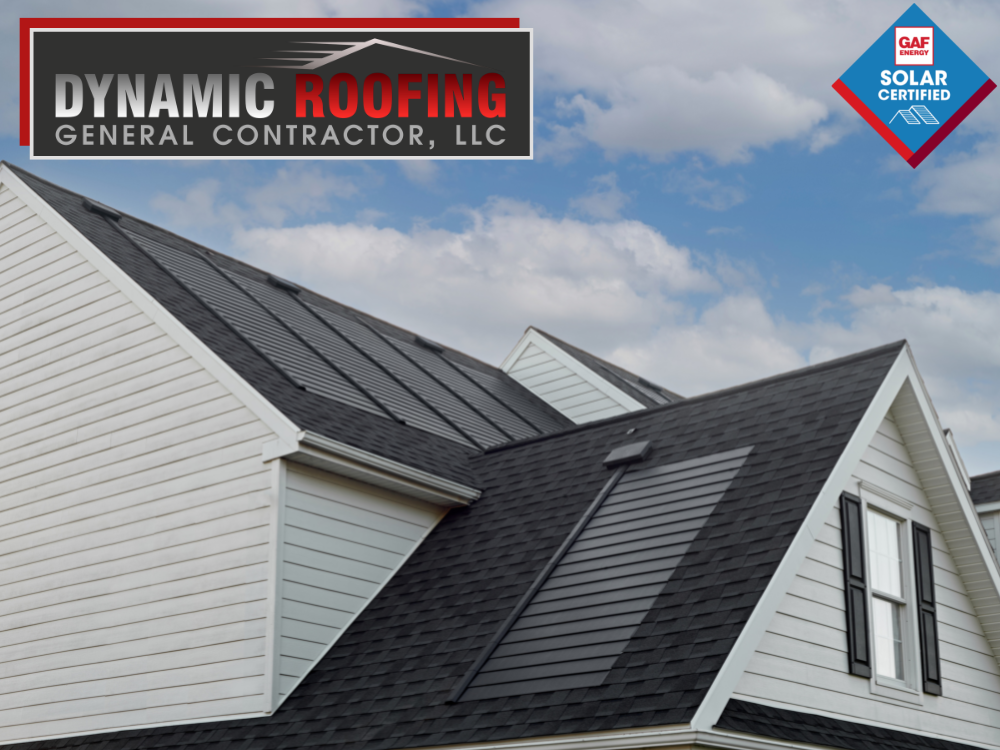 " Many homeowners believe that installing solar shingles creates a significant financial burden.
However, these shingles are more affordable than you may think.
Additionally, there are numerous tax credits, rebates, and financing options available to help offset the cost of installation.
In the long run, the savings on electricity bills will more than make up for the initial investment.
Solar Myth #2: Solar shingles don't work well in cloudy or rainy weather
Modern solar panels can gather the sun's energy from ambient conditions. Even better, they're designed to withstand harsh weather conditions and are able to operate efficiently even in low light conditions.
Solar Myth #3: Solar shingles require a lot of maintenance
Solar shingles are relatively low maintenance, as they have no moving parts. They require minimal cleaning, and they are designed to last for many years. In fact, many solar shingles come with warranties of 25 years or more.
Why Work With Dynamic Roofing for Solar?
Dynamic Roofing is a trusted name in the roofing industry, known for delivering high-quality services and products. By choosing to work with Dynamic Roofing, you are assured of a seamless and stress-free solar shingle installation process.
Our certified roofing experts have the knowledge and expertise to guide you through every step of the process and answer any questions you may have. Plus, as a GAF-Certified Roofer, we offer a warranty not only on the roof but also on the solar components, giving you peace of mind and the confidence that your investment is protected. Partnering with Dynamic Roofing for your solar shingle installation means you'll be working with a reliable and experienced team that is dedicated to helping you achieve your energy goals and increase your home's value.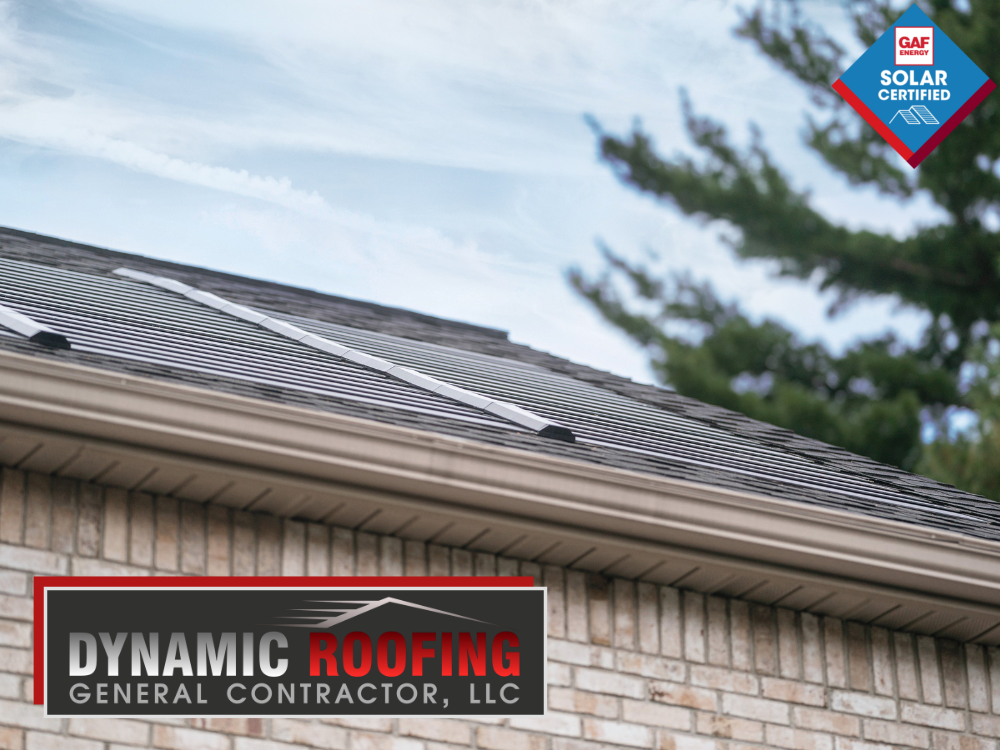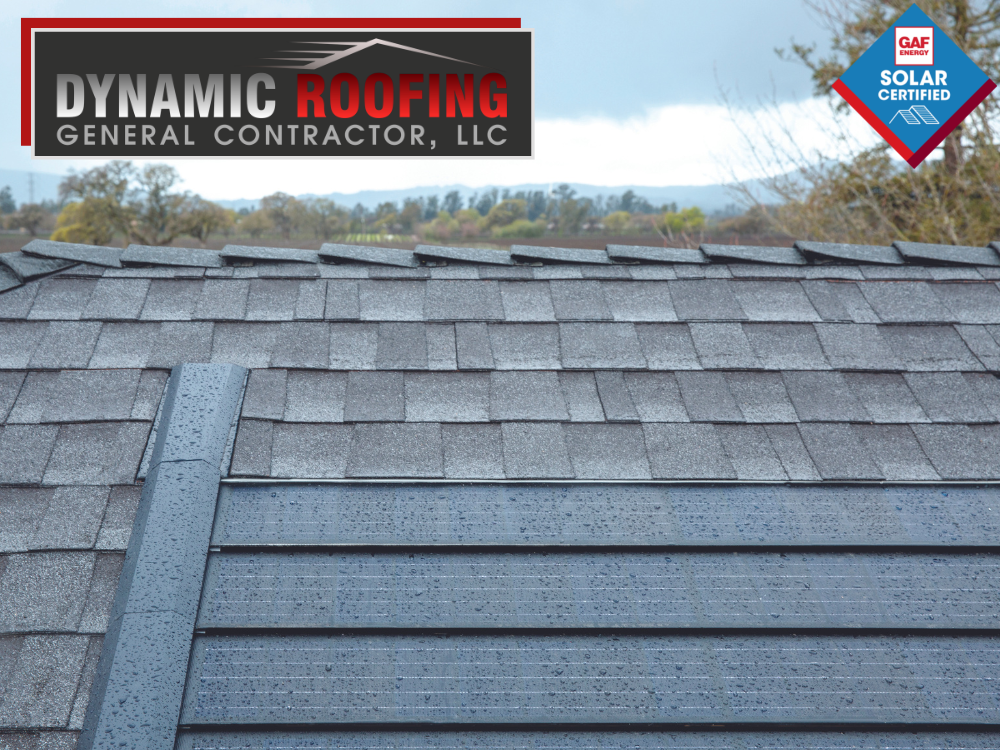 Don't Wait Until It's Too Late.