Allen, TX Proven Roofing Contractors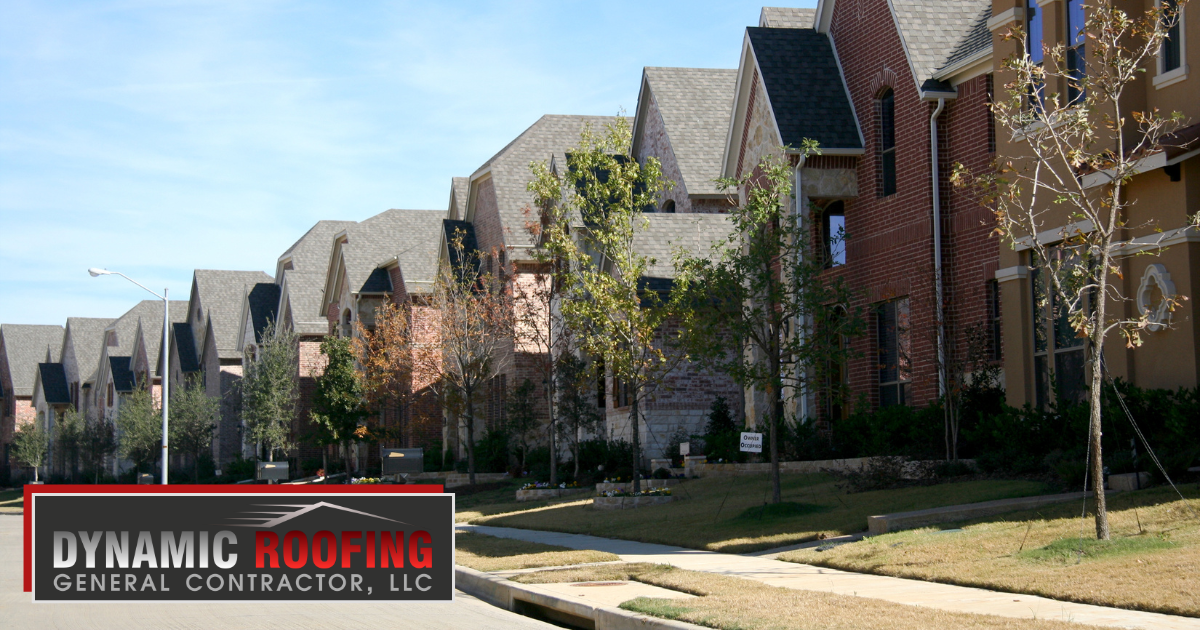 Allen, TX's Professional Roofing Contractors
Allen residents can experience long lasting, safe, and durable roofing services from Dynamic Roofing, your local roofing company. We are dedicated to providing our customers with high-quality services, and that's why each of our roofing technicians has valuable experience and expertise. Whether you are looking for a company to inspect your roof, make necessary roof repairs, or complete a full roof replacement, Dynamic Roofing offers a variety of roofing services throughout the Allen area.
In addition, Dynamic Roofing offers superior products as a GAF certified roofer. We work hard to make Allen homes and commercial properties aesthetically appealing, safe, and secure. When you work with Dynamic Roofing, we will pride ourselves on giving you peace of mind and top-notch quality!
Our roofing services in Allen, Texas include the following:
Our roofing services in Allen, TX:
Emergency roof repair
Hail damage repair
Roof inspection
Roof replacement
Wood rot repair
Commercial roofing
Request A Free, No Obligation Roof Inspection
Missing, Cracked or Otherwise Damaged Shingles
A Sagging Appearance
If your roof appears to be sagging, it's an indication that there is some structural damage. Often, this happens when water has gotten into a roof and the wood holding it up. If your roof is sagging, you need professional help. It's important that you call in a professional to determine the extent of the damage rather than climb up there yourself and try to figure it out. Climbing on a sagging roof can be exceptionally dangerous.
Shingle Granules in Your Gutters or Yard
Shingle granules are the tiny, globe shaped pieces that help your roof shed water. When they're missing from your shingles, your shingles may look like they have bald spots. Sometimes, people find shingle granules in their gutters or around the edges of their home. people also find them near their downspouts. If you find shingle granules, or if your shingles appear to be bald, you need to call a professional roofing company as soon as possible. Your shingles may not be protecting your home the way they should.
Visible Leaks
Roof leaks never get better with time. In fact, they can become much worse very quickly. If you have any type of a leak in your home, you need to call in the professionals. A professional roofing company will determine whether the water is coming in through your roof or from elsewhere. If your roof is leaking, the roof inspector will let you know what you need to do to repair it or if you need a roof replacement because the damage is too severe.
Old Age
Asphalt roofing materials usually last between 20 and 30 years, so if your roof is older than that, it may be time to start thinking about getting a new one. If you aren't sure how old your roof is, see what your neighbors are up to. If they're starting to have their roofs replaced, it's a good idea to at least have yours inspected.
Getting a Free Roof Inspection From Dynamic Roofing
Our clients are always happy to learn that we give free roof inspections. In fact, we recommend that you get your roof inspected at least once a year, even if nothing is wrong with it. We are always happy to send out a professional roof inspector who can evaluate your roof and let you know what kind of shape it's in.
You can schedule your free roof inspection right now. Let us know when it can it's convenient for you and we will make it happen.
Do You Need to Talk to the Experts at Dynamic Roofing?
From roof leak repair and storm damage repair to stylish and durable replacement roofs, we provide our Allen customers with a variety of options to precisely meet your roofing needs without sacrificing curb appeal! Our roof replacement options such as asphalt shingle, metal, tile, and flat roofing are aesthetically pleasing while retaining their weather resistance and sturdiness.
We also offer commercial roofing services for Allen business owners looking to reroof or repair their existing commercial roof system or install a new roof system. If your building needs professional help, contact us.
[contact-form-7 id="4622″ title="Contact Us For A Free Estimate"]