This article was brought to you by Dynamic Roofing General Contractor LLC, best roofing company in Plano, TX.
Plano, Texas started as a small farming community and later on got transformed into a city with a good quality life and strong job market. Today, over 280,000 residents are living here, and more than 10,000 businesses are situated here, including several Fortune 1000 companies.
Plano is the 9th largest city in Texas, approximately twenty miles north of downtown Dallas and it is part of the Dallas Fort Worth metropolitan area.
The Beginnings of Plano, TX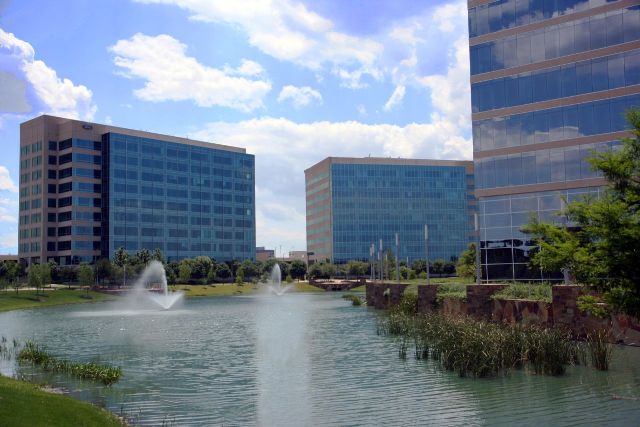 The area near Plano was founded by European settlers in 1840 who started facilities such as a sawmill, a gristmill, and a store. The residents of the area suggested the name "Plano" after several other names were rejected. The word "Plano" comes from the Spanish word "flat." This name got accepted by the post office, and it refers to the local terrain of the area which is unvaried and without much trees.
In 1872, the population of Plano increased further during the completion of the Houston and Central Texas Railway and was eventually incorporated in 1873. When a fire rage broke out in the business district in 1881, it destroyed most of the buildings. However, afterward, the town and businesses were rebuilt and business was flourishing once again throughout the 1880s.
After this period, the city grew slowly and after 1980, there was an explosion in population while the plans for the city increased as well. Many headquarters of large corporations moved to Plano during 1980, for example, J.C. Penney and Frito-Lay.
Geography and Climate
The fact that other municipalities surround Plano and that there is little undeveloped land remaining withholds the city from expanding into a wider area. In Plano, one can find the weather to be that of a humid subtropical climate. The coldest month is usually January, and it has been recorded that temperatures can drop as low as -7°F, while the maximum temperature can go up to 118°F during warm months like July.
Rich Offer in Plano
Visitors that come to Plano, TX are mostly business travelers because the city is so close to Dallas and because plenty of corporate headquarters are situated in Plano. The city owns and operates a convention center and you will find most retail stores in the downtown area.
Plano has three malls, including The Shops at Willow Bend, Collin Creek Mall, and The Shops at Legacy. Apartments, shops, and restaurants can all be found at The Shops at Legacy while a luxury Walmart Supercenter is situated at the Dallas North Tollway and Park Boulevard.
In Plano, you will also find the Tree-lined Legacy Drive that consists of many corporate campuses. Furthermore, Plano is home to many corporate headquarters and important regional offices. The Toyota Motor North America is an excellent example of a well-known firm that moved its base to Plano during 2014.
The Liberty Mutual also established a new corporate campus a few blocks from Toyota during 2015. In 2016, the JP Morgan Chase and Fannie Mae relocated their operations to Plano. Big firms like these mentioned above created a lot of jobs for the community of Plano.  
Plano might seem like the perfect city for business but it offers many fun activities as well (after business is taken care of, of course). Many parks, recreational activities and nature areas allow residents or visitors to enjoy the city after work or during vacation.
Anyone can make use of the biking trail in Plano that connects Bob Woodruff Park and Oak Point Park and Nature Preserve. This connection creates an enormous uninterrupted green space which is even bigger than Central Park in New York City. Apart from the Oak Point Park and Nature Preserve, there is also the Arbor Hills Nature Preserve situated in Plano that consists of 200 acres.
A great place to take the family for some outdoor fun is Go Ape, which offers activities like zip lining and Tarzan Swings. Go Ape is situated at Oak Point Park and Preserve which is also the park where the Plano Balloon Festival takes place every year in September.
Furthermore, Plano offers different recreation opportunities, with an indoor and outdoor pool, one of them being dedicated only to seniors. Plano Parks and Recreation owns three swimming pools, two indoor and one outdoor. For those with pets, Plano also has a dog park at Jack Carter Park.  
If you prefer performing arts over the outdoors and recreational activities, then you can visit one of the three performing arts venues that are owned by Plano. Here you will be able to enjoy performances in either the Courtyard Theater or the amphitheater.
The downtown area of Plano offers historic charm with world-class restaurants and a luxury shopping scene.
Final Thought
The city of Plano makes a great place to live for families as well because it has a good education system and it is considered to be the third safest city in the USA. Whether you are on a business trip or simply getting away for vacation, Plano has much to offer its residents and tourists.
Here are driving directions from the Jack Carter Park to us.