Coppell, TX Authorized Roofing Contractor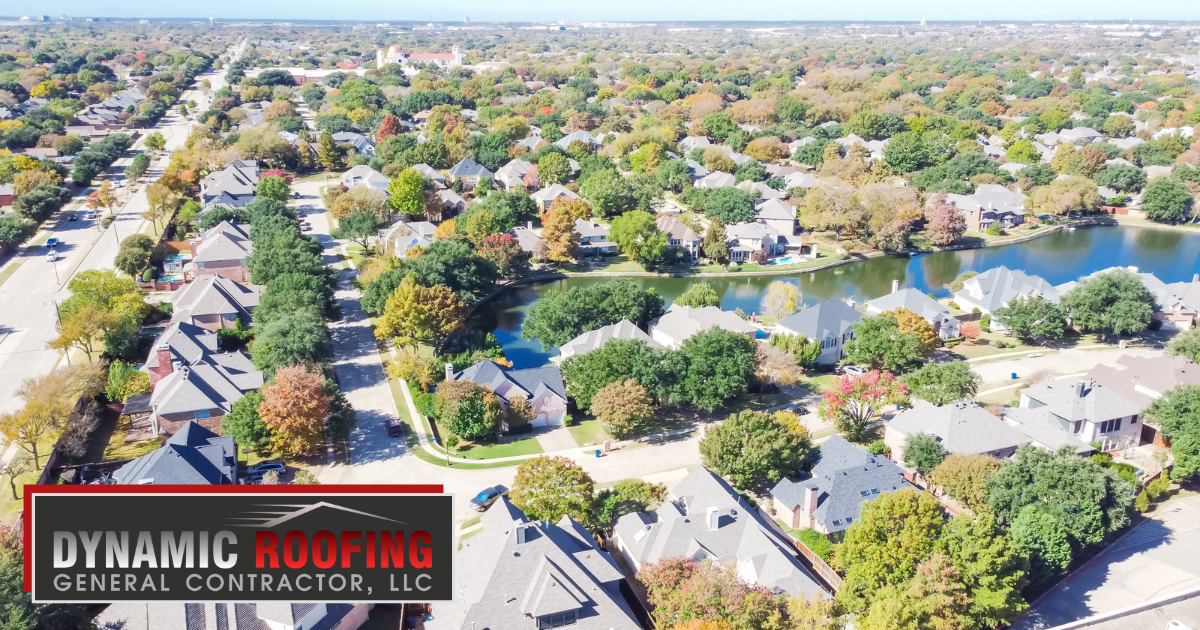 Coppell, TX's residential and commercial roofer
If you're looking to upgrade your home's weather resistance (and aesthetic appeal), the roofing experts at Dynamic Roofing are here to help. We provide professional roof inspections, roof repairs, roof replacement, and new roof installation throughout the Coppell area, and we can ensure that your home stays safe, dry and aesthetically pleasing for years to come. With over 10 years of experience and access to some of the best roofing products in the industry, Dynamic Roofing can handle everything from residential and commercial roofing in Coppell, TX.
Don't allow an old or faulty roof system to take away from the aesthetics of your home or office building. With a little help from Dynamic Roofing, your local Coppell roofing contractor, your structure will be safe and secure – and it will look the part, too! We provide emergency roof repairs to help with serious storm damage and hail damage, as well as general roof repair and maintenance such as roof leak repair, wood rot repair, and roof ventilation solutions. Don't hesitate to schedule your professional roof inspection today!
Add Beauty and Durability to Your Coppell Property With a New Roof Installation
The residential and commercial roofing experts at Dynamic Roofing can ensure that your property has the necessary structural stability and safety without sacrificing style. Our roof replacement options include:
Asphalt shingle roofing
Metal roofing
Flat roofing
Composite roofing
And more
No matter what kind of roofing material you choose for your property, we have the materials that will last a lifetime.
Request A Free, No Obligation Roof Inspection
How Can You Tell You Need a New Roof?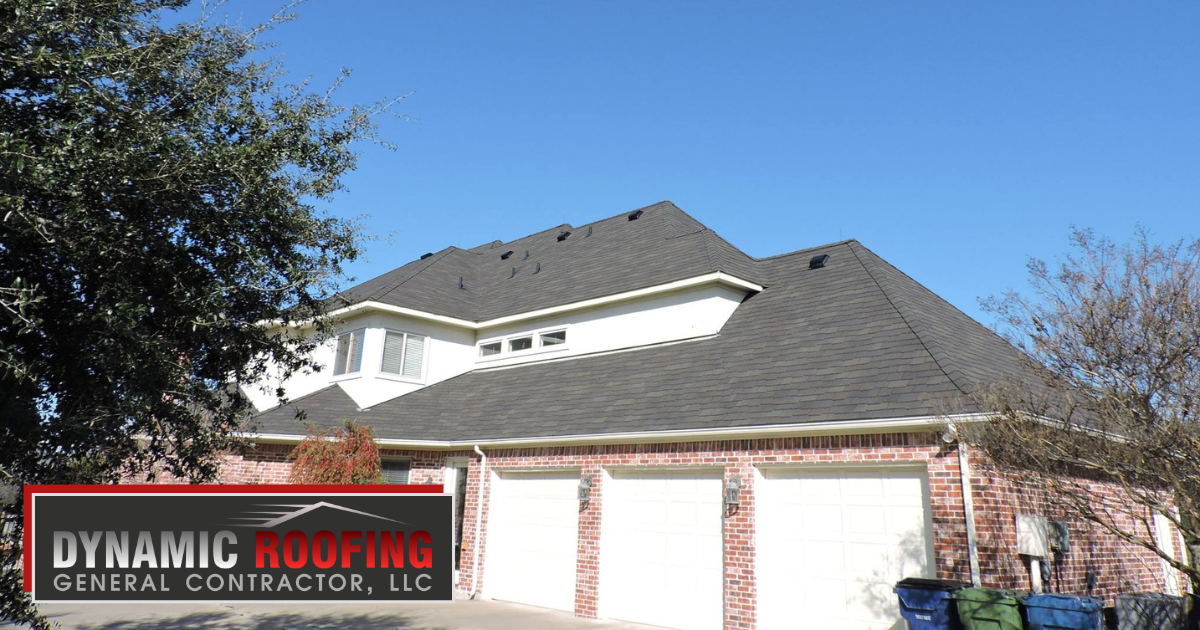 If you're like many people, you know that roofs don't last forever. But what many people don't know is that we offer free roof inspections so people in Coppell get the peace of mind they need, knowing that their homes and everything inside are protected.
Even without a free roof inspection, though, there are few ways you can tell that it may be time for you to get a new roof or to call the experts in for repairs, including:
Your roof's age
The condition of your shingles
The condition of your flashing
Whether your roof is sagging
Whether your roof is leaking
Here's a closer look at each.
Your Roof's Age
Most roofing materials are only made to last between 20 and 30 years, which means you'll need to repair or replace them in that time frame. Although some materials, such as slate and other stone, can last much longer than materials like asphalt, you still need to maintain Your roof and keep it in good condition if you expect it to last. A good rule of thumb is to check whether your neighbors are beginning to replace their roofs. Usually, homes in a neighborhood or community were all built around the same time, so if you see your neighbors calling in roofing professionals, it may be time for you to do the same.
The Condition of Your Shingles
If you have an asphalt roof, you need to pay close attention to the condition of your shingles. Shingles that appear to be cracked, curling, buckling or "bald" typically need to be replaced. ("Bald" shingles are those that are missing their granules, the tiny, protective spheres that help your roof shed water.) If you find shingle granules in your gutters, near your downspouts, or anywhere near the edges of your roof line on the ground, it's a sign that you may need roof repairs. (And if you find them on the ground beneath the edges of your roof line, you probably also need gutter repair.)
Shingles are your home's first line of defense against the elements. They protect your home from wind, water, and even pests. They keep all of those things away from the other materials that make up your roof, so it's absolutely essential that they're in the best possible condition.
The Condition of Your Flashing
Flashing is the material around things that extrude from your roof, such as vents, chimneys and skylights. Flashing keeps water from seeping in. It's made from different materials on different types of roofs, and in some cases, it's made from roof cement or tar. If that's the case, you may need to have it replaced with a long-term, water-tight fitting, which usually means a metal system.
Whether Your Roof is Sagging
All of the lines on your roof should be flat and level. If your roof is sagging, it's a sign that you may have a structural problem, which could be caused by wood rot, pests or other conditions linked to a failing roof. If your roof fails, the damage can be catastrophic, so it's in your best interest to get in touch with a Coppell roofing company that can send an inspector out immediately to check out the issue. Roof problems never get better with time, so getting things repaired quickly is essential.
Roof Leaks
Roof leaks can cause serious damage very quickly. Even a small leak can wreak havoc on your roofing materials and the rest of your home. Over time, leaks lead to things like wood rot, mold and mildew growth, and even pest infestations. Unfortunately, some people don't even know their roofs are leaking until the damage has made its way into their living spaces. If you can, head up into your attic and take a look around for signs of water damage a few times a year. Some of the signs that can help you catch a roof leak early include discoloration on the wood, damp insulation, a moldy or musty smell, or frost build up during colder times of year. If you notice any of these signs, get in touch with Dynamic Roofing, Coppell's best roofing company, immediately.
Residential roofing services are available for Coppell residents in need of roof repairs, new roof installations, and more. Are you looking to transform your home's style with a new roofing material, or is your roof due for an inspection after inclement weather conditions? We offer GAF shingle roofing, metal shingles, and more.
Commercial roofing services from Dynamic Roofing provide Coppell, TX businesses with durable roofing materials. Offering the latest in roofing technologies, we have several products to ensure unparalleled reliability. We offer flat roofing systems, Carlisle SynTec roofing systems, and more.
Request A Free, No Obligation Roof Inspection