Coppell, TX Authorized Roofing Contractor
Coppell, TX's residential and commercial roofer
If you're looking to upgrade your home's aesthetic appeal and weather resistance, the roofing experts at Dynamic Roofing General Contractor LLC are here to help. We provide professional roof inspections, roof repairs, roof replacement, and new roof installation throughout the Coppell area, and we can ensure that your home stays safe, dry, and aesthetically pleasing for years to come. With over 10 years of experience and access to some of the best roofing products in the industry, Dynamic Roofing General Contractor LLC can handle everything from residential to commercial roofing in Coppell, TX.
Don't allow an old or faulty roof system to take away from the aesthetics of your home or office building. With a little help from Dynamic Roofing General Contractor LLC, your local roofing contractor, your structure will be safe and secure – and it will look the part, too! We provide emergency roof repairs to help with serious storm damage and hail damage, as well as general roof repair and maintenance such as roof leak repair, wood rot repair, and roof ventilation solutions. Don't hesitate to schedule your professional roof inspection today!
Add beauty and durability to your Coppell property with a new roof installation
The residential and commercial roofing experts at Dynamic Roofing General Contractor LLC can ensure that your property has the necessary structural stability and safety without sacrificing style. Our roof replacement options include:
Asphalt shingle roofing
Metal roofing
Flat roofing
Composite roofing
And more
No matter what kind of roofing material you choose for your property, we have the materials that will last a lifetime.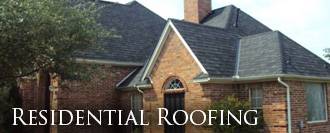 Residential roofing services are available for Coppell residents in need of roof repairs, new roof installations, and more. Are you looking to transform your home's style with a new roofing material, or is your roof due for an inspection after inclement weather conditions? We offer GAF shingle roofing, metal shingles, and more.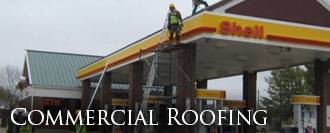 Commercial roofing services from Dynamic Roofing General Contractor LLC provide Coppell, TX businesses with durable roofing materials. Offering the latest in roofing technologies, we have several products to ensure unparalleled reliability. We offer flat roofing systems, Carlisle SynTec roofing systems, and more.
For more information regarding our roofing products and services, don't hesitate to contact us at 1-(972)-645-6078 or online. We provide roof inspections, emergency roof repair, roof maintenance, replacement roofs, and complete roof installation throughout Coppell and nearby.