Request A Free Inspection Today
Other Quick Signs That You May Need a New Roof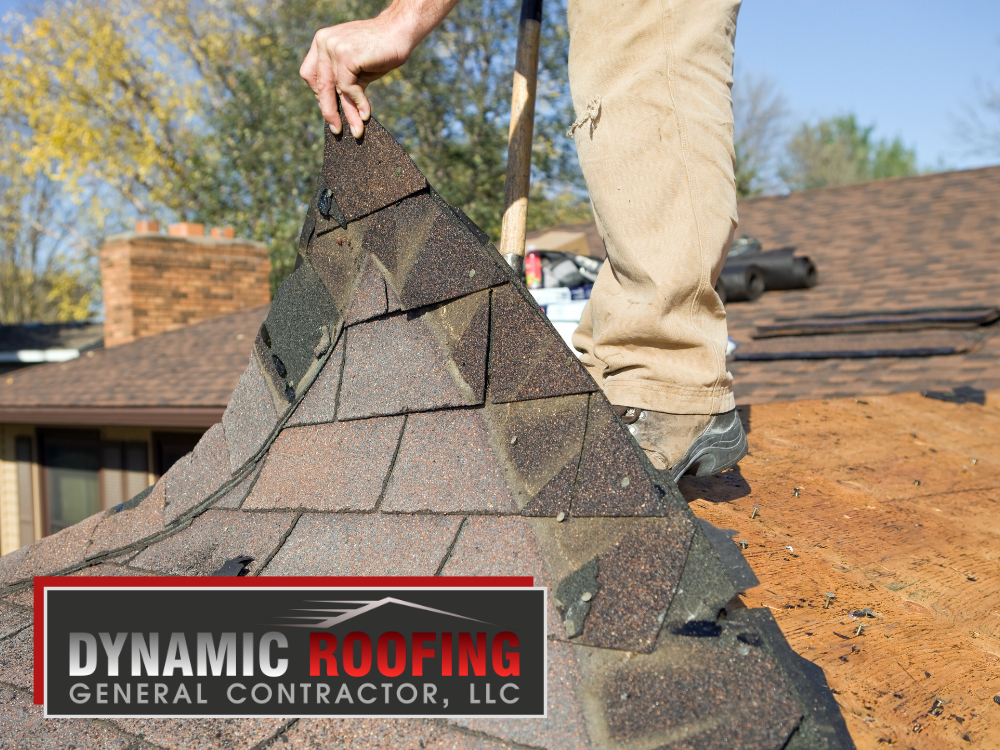 Though you may not be able to tell whether you need a roof replacement without professional guidance, check out these quick signs that may signal your need for a new roof:
The roof is at least 20 years old. Most roofs are only built to last between 20 and 30 years, though some types (such as stone tiles) can last much longer.
The roof looks old and worn. If your roof looks old and worn from the outside, imagine what the materials look like on the inside.
You see dark stains from algae or notice moss growth. Dark stains from algae and moss growth are signs of excess moisture, which can mean disaster for roofing materials.
It has curling or cracked shingles. Shingles are your roof's first line of defense against the elements, and they need to be in peak shape to protect your home or business.
There are bald spots where granules are missing. Granules help your roof shed water, and without them, you run the risk of water incursion.
If your roof is old or you've noticed signs of a roof problem, we can assess your roof to determine if it's time for a re-roof and provide you with a free inspection for replacement.
Dynamic Roofing's Material Options
In addition to helping better protect your home, a new roof can also increase value and give your home's exterior a fresh look. We have roofing materials, styles and colors to match almost any home.
Wood shakes and shingles
Slate shingles
Metal roofs, such as standing-seam, shingles and interlocking panels
GAF Roofing Shingles

We Are GAF Master Elite Certified
Only 2% of roofing contractors in North and East Texas qualify for this prestigious designation. We work closely with GAF to provide the highest quality roofing systems and the strongest and safest warranties in the industry.
Founded in 1886, GAF has become North America's largest manufacturer of commercial and residential roofing, growing the company to help property owners & architects to make their best and safest roofing choices while helping supportive distributors and roofing contractors to build their businesses.
Roofing Shingles
GAF offers three distinct levels of shingle quality and protection, plus a remarkably affordable slate shingle option. We'll help you select the one that is right for your home's design and location.
Three-Tab (3-Tab) Shingles
Affordable basic protection for projects on a limited budget.
Timberline® Lifetime Shingles
Protect and beautify your home with Timberline®, North America's #1-selling shingles. Timberline® shingles now have a lifetime limited warranty!
Designer Lifetime Shingles
Beautiful, stylish, and exceptionally durable, Designer Lifetime shingles will make your home the envy of the neighborhood!
Atlas Roofing

Atlas is an innovative  manufacturer of residential and commercial building materials that is dedicated to their customers. Founded in 1982, Atlas has grown into an industry leader and is featured in state of the art facilities around the world. 
Atlas is leading the roofing industry in quality manufacturing of residential and commercial building materials. These excellent products include:
wall insulation
roof insulation
roof shingles
roof underlayments and more.  
DECRA Metal Roofing

With over fifty years of experience in the industry, DECRA is a leader in manufacturing stone coated and steel roofing systems.  We aim to produce superior metal roofing materials while committing to improvement and abiding the highest building standards.
DECRA provides metal roofing products that are not only beautiful and elegant but endurable with longevity to last years!
DECRA metal shingles come in a variety of styles and colors to help you accentuate your home and gain instant curb appeal. We have two types of tile shingles to choose from, DECRA Tile and DECRA Villa Tile. DECRA Tile resembles old world Mediterranean beauty, while Villa Tile provides a more traditional Italian appearance. 
Tiles include these features:
Hidden fasteners
Lightweight design
No special installation tools needed.
Battens reduce energy consumption.
Do You Need to Talk to the Experts at Dynamic Roofing?
If you think your roof needs to be replaced, reach out to the experts at Dynamic Roofing today. Our team of certified professionals can assess your roof and help you decide if repairs or a replacement are necessary. We provide free estimates for repairs or re-roofing, so you can make an informed decision about what's best for your home or business.
No matter what caused your current roof to fail, Dynamic Roofing can help. Our experienced team will work with you throughout the entire process.
For help with your roof repair or re-roofing project, we recommend scheduling an on-site consultation, which includes a free roofing replacement cost estimate. We can guide you through the process and make sure you get the best solution for your home. If you do need a new roof, our roofing specialists will help you choose the right shingle or roofing material to match the style of your home.
Don't Wait Until It's Too Late.