Plano, TX Experienced Roofing Contractor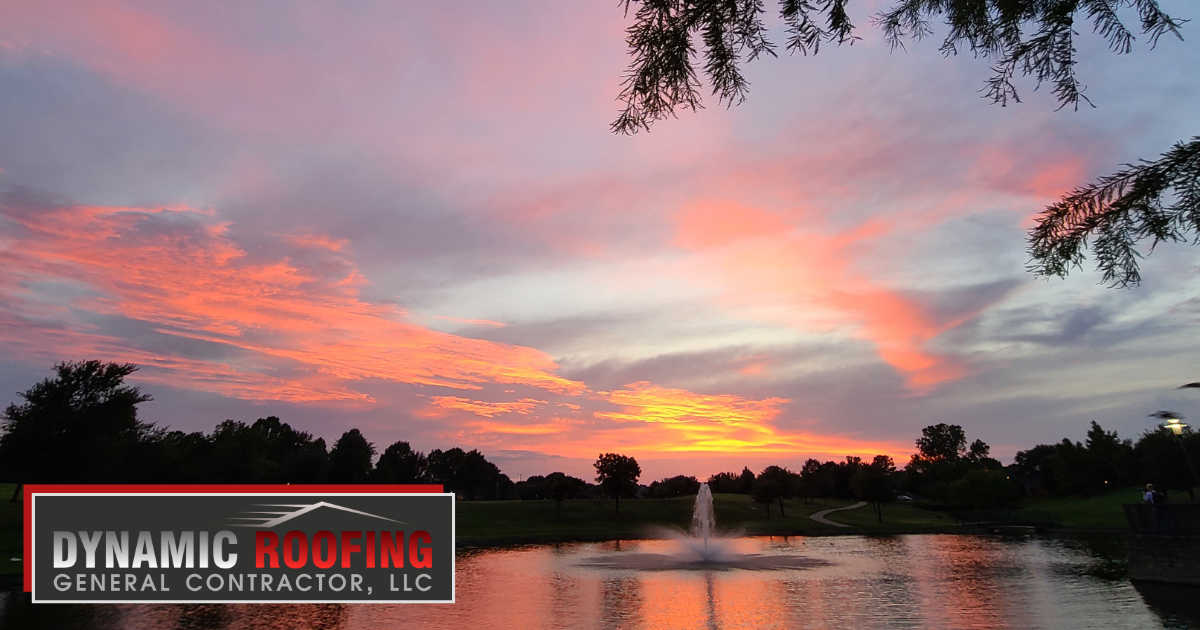 Your proven roofing company serving Plano, TX
If you are looking for a new roof for your Plano property, Dynamic Roofing is your regional roofing contractor for both residential and commercial roofing services. We are dedicated to ensuring that each of our Plano customers has a structurally sound roof system that will last for years to come. As the go-to roofer in Plano and nearby, Dynamic Roofing General Contractor LLC offers extensive roofing products and services from minor roof leak repair to complete roof replacement. We maintain an A+ rating with the Better Business Bureau, and we have access to industry-leading roofing technologies as a GAF certified roofing contractor.
Transform Your Home's Look With a Roof Replacement From Dynamic Roofing General Contractor LLC
After over a decade of experience serving the Plano area, Dynamic Roofing General Contractor LLC is fully qualified to handle all of your residential roofing needs. We provide emergency roof repairs as well as general roof repair and maintenance such as wood rot repair, roof leak repair, hail damage repair, and more. We also offer professional roof inspections to determine the best course of action for your home.
With our high-quality products and services, you'll love the feel of a safe home when you upgrade to a new replacement roof! Our roof installation options include:
Metal roofing
Tile roofing
Slate roofing
Asphalt shingles
Flat roofing
And more!
Request A Free, No Obligation Roof Inspection
Understanding Roof Types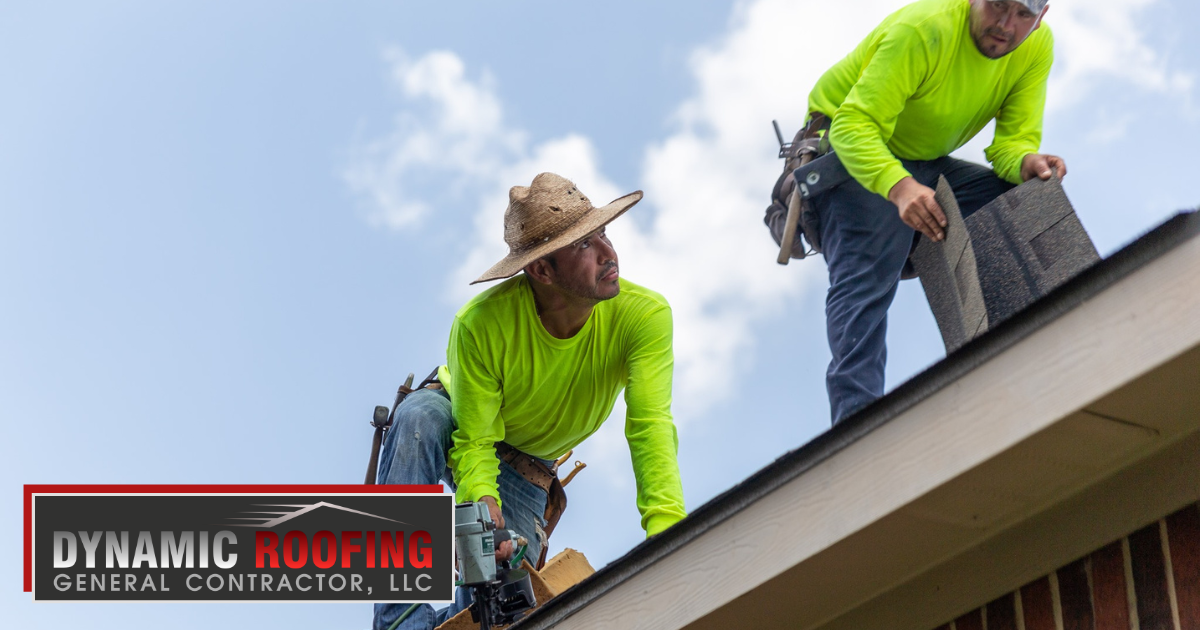 Whether you want a new roof or you need roof repairs, Dynamic Roofing has you covered. The following sections give you a quick overview of your options when it comes to roofing materials.
Metal Roofing
Metal roofing is durable, energy efficient and low-maintenance. It can last for 50 years or more and is available in various styles, including standing seam, metal shingles and metal tiles. Metal roofs can also withstand harsh weather conditions like hail and high winds, and they're typically among the longest-lasting materials you can get.
Tile Roofing
Tile roofing is an attractive, long-lasting option. Many homes in and around Plano use it. These tiles are usually made from clay or concrete, and they're fire-, wind- and hail-resistant (though some tiles can break, they're very easy to repair). Often, these types of roofs last more than 50 years.
Slate Roofing
Slate roofing is a premium choice for homeowners looking for a beautiful, long-lasting and eco-friendly roof. Slate is natural stone, so it's naturally tough—and it's rugged, fire-resistant and low-maintenance. Though slate tiles can sometimes crack, they're repairable. With the right care, your slate roof may last up to a hundred years.
Asphalt Shingles
Asphalt shingles are the most common and affordable roofing option. They come in a wide range of colors and styles, so it's easy to find shingles that match your home's style. They typically last between 20 and 30 years, so most people find them to strike a good balance between cost and performance.
Flat Roofing
Flat roofing is commonly used for commercial buildings, though it does appear on residential homes from time to time. Either way, flat roofs require special materials and installation techniques to ensure proper drainage and prevent leaks. Some popular flat roofing options include EPDM, TPO and modified bitumen.
Signs You May Need a New Roof
How can you tell if you need a new roof? The following guide can help you determine whether it's time to get your roof replaced — or at least you may need roof repairs.
Age of your roof: Most roofs have a lifespan of 20 to 30 years. If your roof is approaching this age or older, it's likely time for a replacement. A good rule of thumb is that if you see your neighbors getting new roofs, you should at least have yours inspected.
Missing or damaged shingles: If you notice missing, cracked, or curling shingles, it could be a sign that your roof is nearing the end of its life. It's a good idea to get a roof inspection so someone can determine whether there are leaks and make the appropriate repairs.
Leaks: A leaky roof never gets better on its own, so if you have a leak (or worse, multiple leaks), you need a professional to diagnose the issue. You'll need repairs or a roof replacement right away to avoid further damage.
Granules in gutters: If you find an excessive amount of granules in your gutters, it means your shingles are wearing out and may need to be replaced. You may also find granules around the perimeter of your home or near your downspout.
Sagging roof: A sagging roof is a sign of structural issues and should be addressed immediately to prevent further damage. If your roof is sagging at all, call in the professionals — you could be close to a roof catastrophe.
Request A Free, No Obligation Roof Inspection
Commercial Roofing Services for Business Owners and Property Managers in Plano
Dynamic Roofing offers Plano roofing services for companies looking for a flat roof, high pitch, or any other roof type. When you need a roof that makes a good first impression on clients while keeping everyone safe, choose the services of Dynamic. Our commercial roofing options include:
EPDM/rubber roofing: EPDM (ethylene propylene diene monomer) is a durable and cost-effective roofing option for flat and low-sloped commercial roofs. This synthetic rubber membrane has excellent resistance to weather, UV rays and temperature fluctuations. That's why many business owners choose it.
Modified bitumen: Modified bitumen roofing is a strong, weather-resistant option for commercial flat roofs. It consists of asphalt that has been modified with special polymers for increased flexibility and durability. We typically install this roofing on buildings that need long-lasting but affordable materials.
TPO roofing: Thermoplastic olefin, or TPO, is a popular choice for commercial flat roofs due to its energy efficiency and durability. This single-ply membrane reflects UV rays, which helps reduce energy costs and maintain a more comfortable indoor environment. TPO isn't the right choice for every building, but if you're considering it, call us and we can explain your options.
Built-up roofing: Built-up roofing, or BUR, is a pretty common commercial buildings. BUR is made from multiple layers of roofing material, including bitumen and reinforcing fabric, which creates a durable and long-lasting roof system that many commercial business owners prefer. Although this type of roofing isn't right for every commercial building, it's a good choice for many. We'll be happy to walk you through the pros and cons.
Asphalt shingle roofing: Asphalt shingle roofing is popular on commercial buildings, too, but in some — such as those that have roof vents where grease and other elements come out — they're not the right choice. The roofing materials you need depend on what you use your building for.
To ensure that your business, apartment complex, or other commercial property's roof is in top-notch condition, allow Dynamic Roofing to lend a helping hand. We use innovative technologies to keep commercial structures energy efficient and safe for a lifetime.
Roof Maintenance and Inspection Services
Regular roof maintenance and inspections are essential for prolonging the life of your roof and ensuring that minor issues don't turn into major problems. Dynamic Roofing offers comprehensive inspection services to assess the condition of your roof and identify any necessary repairs. Our experienced team will check for damage, wear and tear, and signs of potential issues, providing you with a detailed report and recommendations for addressing any concerns.
Contact Dynamic Roofing for a Free Estimate
When you're ready to invest in a new roof or need roofing repairs in Plano, trust the experts at Dynamic Roofing. Our team of skilled professionals is ready to help you find the perfect roofing solution for your home or business. Contact us today for a free, no-obligation estimate and discover why we're the top choice for roofing services in the Plano area.
Request A Free, No Obligation Roof Inspection